MESSAGE

Besides being indispensable for human life, water is a fundamental substance for our social and economic activities. Security of water resources has, however, become a serious problem worldwide.
To cope with shortages of water, the Water Re-Use Promotion Center, or WRPC, has made every effort to develop and spread new technologies in the fields of re-use of industrial/municipal water and desalination of sea water.
The results of our developments have been put to practical use effectively both in Japan and abroad. WRPC intends to work towards further development, and to transfer its advanced technologies to countries suffering from shortages of water and to contribute to the protection of the global water environment.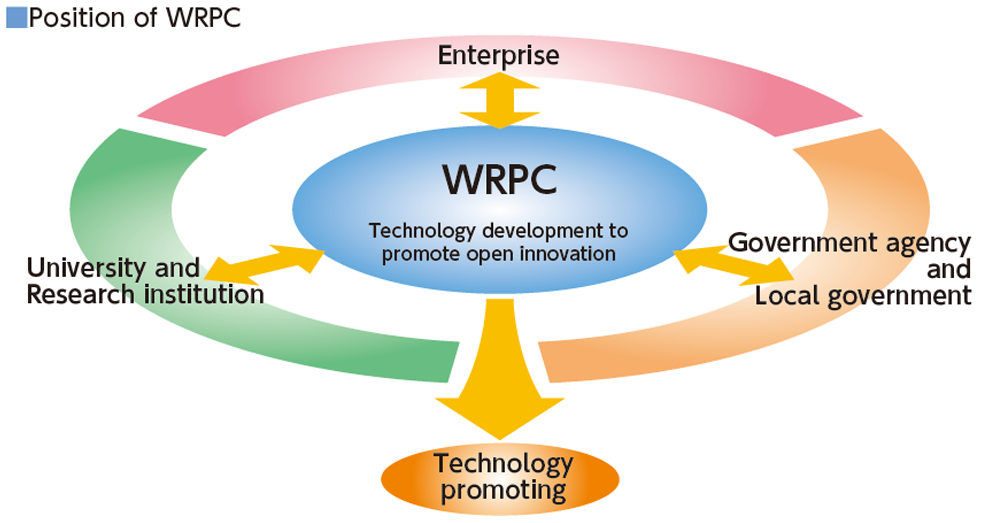 ■Our Service
(1) Research and Development of Water Treatment Technologies
(2) Survey on Water Treatment Technologies
(3)Dissemination of Water Treatment Technologies
(4)Training on Water Treatment Technologies
(5)Exchange/Cooperation with relevant organizations in Japan and abroad
(6)In addition to the above, businesses necessary to achieve the purpose of this Foundation.
■Establishment May 10, 1973
■Transformation March 1, 2010 (change to a General Incorporated Foundation)
■Fundamental Property 350 million Yen (as of Mar 31, 2019)
■Organization
■Organization

■Number of Certified Person
 9 Doctors of Engineering
 9 Professional Engineers
 6 Pollution Control Managers
 12 Other Certified Person